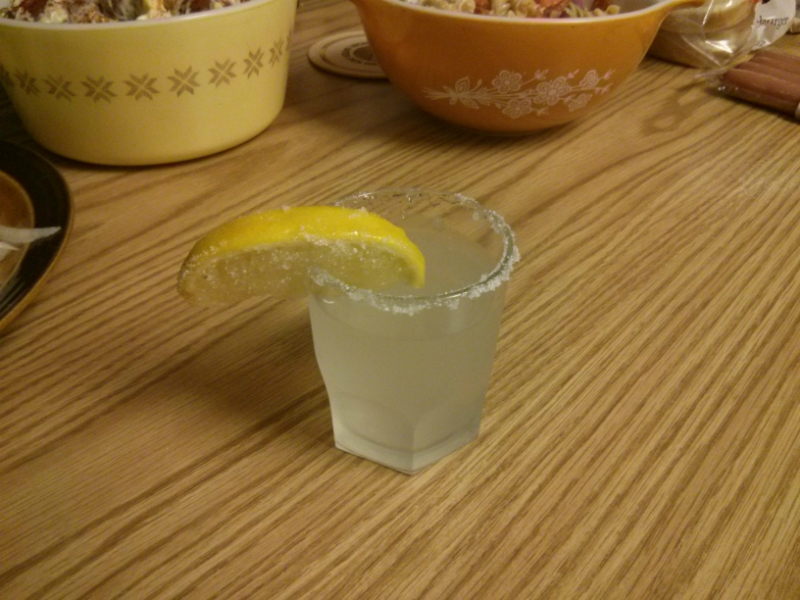 Lemon Drop
Lemon Drop has to be my all-time favorite shot. Sweet, sour, strong, fun to drink and finger licking good! Make a couple and enjoy with a friend!!
Ingredients
2 oz Vodka, plain or lemon-flavored
½ oz Triple Sec or Cointreau
1 oz Simple Syrup
1 oz Lemon Juice, fresh
2 Lemon sections dipped in Sugar for garnish
Instructions
Coat the rim of a small cocktail or shot glass with sugar and set aside.
Add vodka, triple sec, simple syrup and lemon juice into a shaker and fill with ice.
Shake vigorously and strain into the prepared glass.
Garnish with sugared lemon.
Toast, drink the shot and bite the sugared lemon... AHHH!!!
Notes
Inspired by the many Lemon Drops I had back in the day.