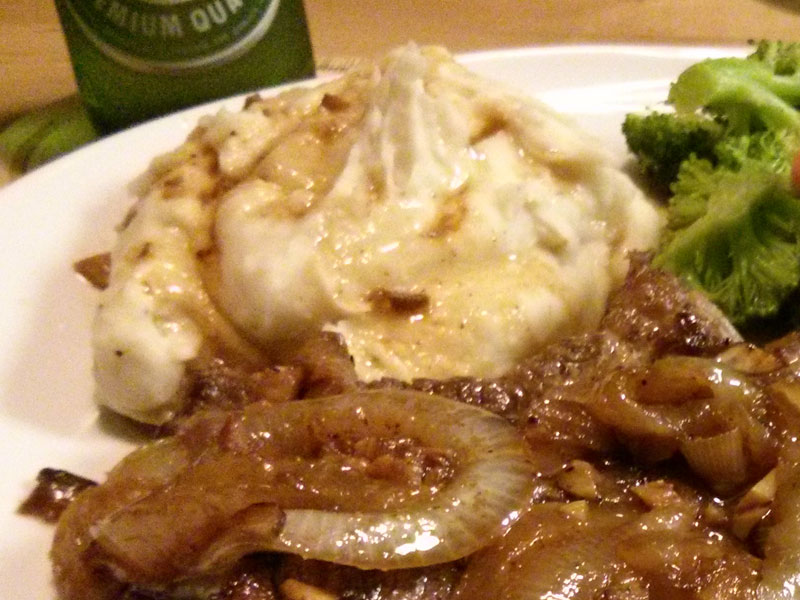 Purée de Malanga (Mashed Malanga)
Purée de Malanga (Mashed Malanga) is nutritious and is easily digested. It looks similar to Mashed Potatoes, but in my opinion taste much better. It was one of those comfort foods that I would eat as a child when sick and somehow always made me feel better.
Ingredients
2 Malangas, peeled and boiled
4 tbs Butter
Several splashes of Milk
Salt and Pepper, to taste
Instructions
In medium sauce pot, place sliced malanga, cover with salted water and bring to a boil.
Reduce heat to medium high for about 15 minutes or until tender.
Drain water, then mash.
Add butter, salt and pepper and stir till smooth.
If necessary, add milk in light splashes till you reach desired smoothness.
Top with pan sauce from the meat & onions, if desired.
Notes
Inspired by the dish my Abuela Mima used to make often.
More Purée de Malanga (Mashed Malanga) Pics