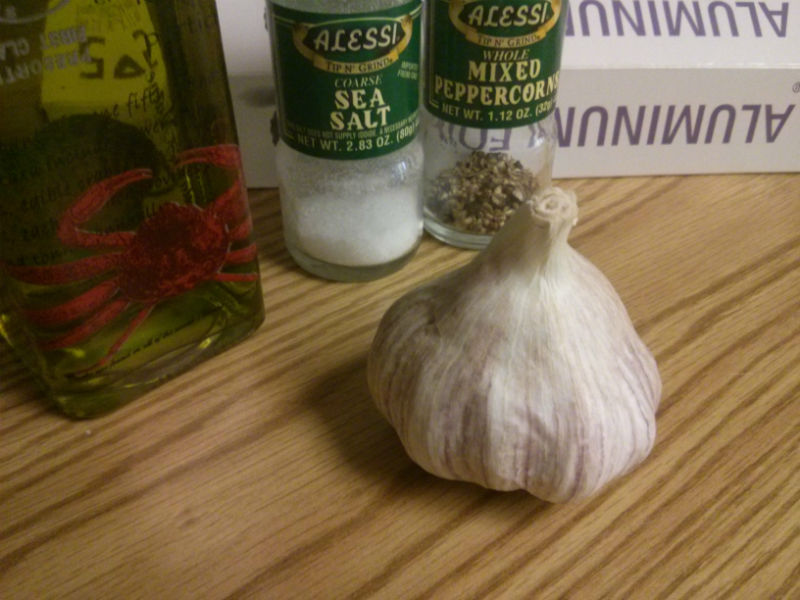 Roasted Garlic
Roasted Garlic can be used in many ways... It can be added to soups, rice, beans, vegetables, mashed potatoes, salad dressings, dips, spreads, pastas or just spread on bread and enjoyed.
Serves:
10 or more cloves
Ingredients
1 or more heads of Garlic
1-2 tsp Olive Oil
Salt & Pepper
Instructions
Preheat oven to 400°F and set rack in the middle position.
Peel most of the paper (skin) off the garlic.
Trim about ¼ inch off the top of the head of garlic to expose the tops of the garlic cloves.
Drizzle 1 to 2 teaspoons of olive oil over the exposed surface of the garlic, letting the oil sink down into the cloves.
Wrap the garlic aluminum foil and roast in the oven for 30-40 minutes (until cloves are lightly browned and tender).
Let the garlic cool slightly, press on the bottom of a clove to push it out of its paper and serve.
Notes
Roasted garlic can also be refrigerated for up to 2 weeks or frozen for up to 3 months.
More Roasted Garlic Pics